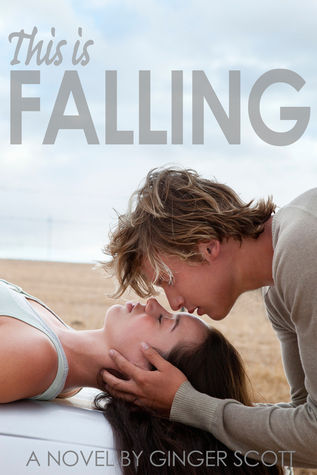 While reading, This is Falling, I went through so many emotions, laughing, crying, and becoming anger. Ginger Scott wrote a book at defiantly held my attention; I could not put this novel down and finish reading it within two days!
Rowe Stanton is a college freshman who went through a trauma during her high school years. After being home schooled she is off to college on her own. When Rowe she meets Nate Preeter she begins to come out of her shell, doing things she has never done before. She thought she would never be able to love again and Nate was there to catch once she began to fall. It's not only Nate that brings Rowe out of shell it is also her roommates, Cass and Paige, and Nate brother, Ty, which help her along the way.
Ginger Scott not only did a great job writing a love story, but she wrote an amazing story about friendship and love.