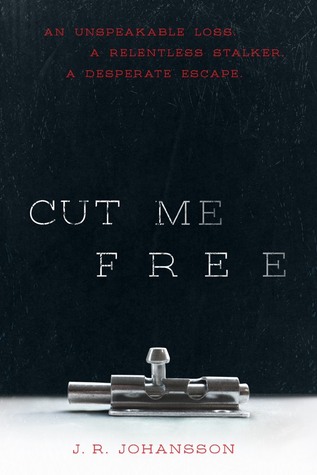 Title- Cut Me Free
Author- J. R. Johansson
Publisher- Macmillan Children's Publishing Group
Release- January 27, 2015
Amazon- http://goo.gl/8Vcf0s
BOOK SUMMERY:
Seventeen-year-old Charlotte barely escaped from her abusive parents. Her little brother, Sam, wasn't as lucky. Now she's trying to begin the new life she always dreamed of for them, but never thought she'd have to experience alone. She's hired a techie-genius with a knack for forgery to remove the last ties to her old life. But while she can erase her former identity, she can't rid herself of the memories. And her troubled history won't let her ignore the little girl she sees one day in the park. The girl with the bruises and burn marks.
That's when Charlotte begins to receive the messages. Threatening notes left in her apartment–without a trace of entry. And they're addressed to Piper, her old name. As the messages grow in frequency, she doesn't just need to uncover who is leaving them; she needs to stop whoever it is before anyone else she loves ends up dead.
MY THOUGHTS:
There are not many books that I need to take a couple minutes to process them after reading, but this was one of them! Cut Me Free is a dark, gripping story about human trafficking and abuse. Piper was locked in her attic with her little brother by her parents and they were physically abused by them. This concept reminded me of the story, "Flowers in the Attic", and this could have been what happened if there were only two children and only one escaped.
After recusing a girl who was sold to an abusive man, Piper has been finding threatening boxes with a note inside each of them. Throughout most of the book Piper tries to figure out who is leaving these boxes while keeping her new friend, Cam, away from it all. I will admit the beginning of the book was a bit slow moving for me, but once Piper saved Sanda I was completely engaged and flew through this book!
I like that this book stayed true to the YA genre, there were no inappropriate scenes between Cam and Piper. Although, sometimes I got frustrated with them, but I understand that Piper came from an abusive household so it was hard for her to trust anyone. Cam's cousin, Lily, kind of made it seem as though Cam falls for the young girls her helps often, which made me dismiss his sincerity at times. Although, the ending was perfect.
I do recommend this book to anyone who would like get chills and a thrill while reading it.