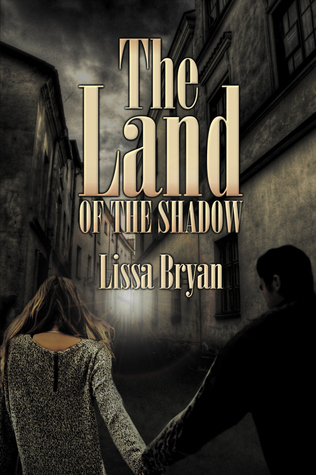 Title– The Land of the Shadows
Author- Lissa Bryan
Publisher- The Writers Coffee Shop
Amazon-   http://goo.gl/KULknK
Book Summery:
In the highly anticipated stand-alone sequel to The End of All Things, Lissa Bryan returns readers to a world devastated by disease, and the breakdown of modern society.

Two years after a horrific virus swept the globe, decimating the world's population, Carly Daniels and her husband, Justin, have made a safe home in the isolated southern town of Colby. Protected by fences and a vigilant population, the residents there had somehow managed to keep the Infection out. Until the sight of Carly and Justin's healthy baby girl convinced them it was safe to allow Outsiders in.

Now, in the wake of fresh losses, the small band of survivors struggles to rebuild a community. With only nineteenth-century technology to aid them, they must learn skills long forgotten to provide for their basic needs. Each day brings new challenges, and every choice they make affects their long-term survival. While Carly and Justin adjust to a growing family, and to their roles as community leaders, they must rely on one another for strength and support when they face difficult questions.

Carly has to decide how to move forward in a world where equality, justice, and freedom from tyranny are no longer guaranteed. And when new threats emerge, she has to decide what she is willing to do—and how far she's willing to go—to protect what she has worked so hard to build.

When the end has come and gone, it's a journey down a long and broken road through The Land of the Shadow.
My Thoughts:
"'Will they remember how much I loved you? That's the most important part of the story. I want the world to remember that. I want to write it in the stars' She turned and kissed him, and then there was no more need for words."
The Land of Shadows begins where The End of All Things leaves off. Carly and Justin have been building a community after tragedy hit them one they joined. The first part of the book showed what they have done and were going to build up Colby again. Since it was about the rebuild the pace of the book was a bit slower. It wasn't until we show a real threat did the book pick up.
I was a huge fan of the love story between Carly and Justin in the first book, and now that their family is going with the addition of Kaden, a boy who was left behind after everyone fell sick in Colby. There were some really great family moments in this book that pull at my heart.
Through reading you really begin to learn more about the other characters in the community and all of their roles. It is interesting to see how everyone copes with everything that is happening with them.
Lissa Bryan defiantly saved al the action for the end, and after the ending I cannot wait to see what happens in book three.