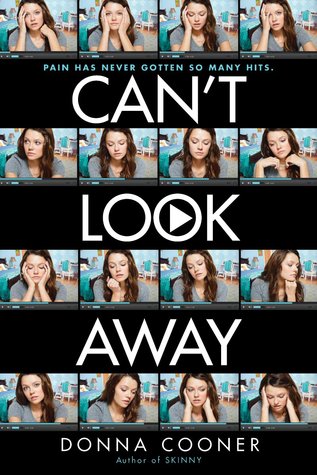 I really enjoyed reading this book, I know someone who spends her time watching different Vlogs and YouTube videos and how she feels about the people she watches. I was very interesting reading about the other side of the Youtube world.
The story starts with Torrey, a girl who loves to be liked and adored; she makes this possible by being Vlog famous. Other than going to high school, she spends her time talking in front of the camera about different beauty and fashion tips. When her little sister is hit by a drunk driver, Torrey's world seems to stop; she is uprooted and moved to Texas, and needs to start a new high school while leaving her old friends behind. When she is asked to sit with the popular kids by the queen bee, Bair, she can't help but be happy; maybe this is her start to be popular again. She also meets a boy named Luis, who doesn't seem to be very like by the popular kids that have befriended her. This is a problem for Torrey because if she talks and hangs out with Luis, she won't be popular, but is being popular something she really wants? This book also takes the reader into a grieving family, it shows what some
Each chapter was labeled by a title of one of her blogs and a lot of times gave a hint to what the chapter was going to be about. I really liked that the chapters where labeled like this because as a reader we aren't really shown what one of Torrey's Vlogs is like and this gives a little insight to what she was talking about. We also see what happens in Social Media when a person in the spotlight and comments written to her is a form of bullying. It was interesting to see how those comments effecting in the beginning of the story to how they affected her in the end.
All the characters were great in this story! Torrey's cousin Raylene was all over the place, and was always there for Torrey, helping her with each of her problems. She too would like to be popular, but it doesn't stop her from being who she is! Luis was such a great character, he didn't worry about who he was who liked him, and he was just himself! I think being friends with Louis helped Torrey grow into who she really was. Louis' grandma and friend were too funny!!! They defiantly had me laughing and a great comic relief in the book.