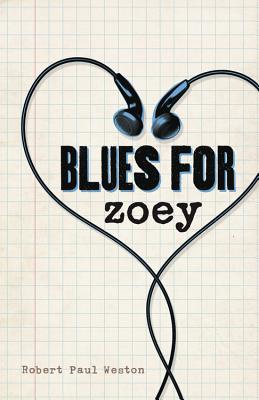 Title- Blues for Zoey
Author- Robert Paul Weston
Publisher- Flux Books
Release Date- Feb 8 2015
Robert Paul Weston puts a disclaimer in the beginning of the novel; he states that this story is not a mystery, but a puzzle. I completely agree with this, once you put all the parts together, you see they all fit together to complete this story. I do have to admit I was quite confused while reading, but in the end it all made sense.
Kaz Barrett is teenager who lost his father three years ago from a heart attack and now lives with his sister and mother, who suffers from a rare neurological disorder where she can sleep for days. During the summer Kaz works full time at a laundromat call the, Sit' N 'Spin, in order to save money so he can pay for treatment for his mother. While working at the laundromat Kaz meets many interesting characters that become part of his puzzle, they all serve a special purpose in his life. One person in particular was Zoey; she is unique girl with the dreads and a life that is a mystery to him.
This story did a great job touching upon different issues teenagers face and Robert Paul Weston was able to write about these issues in a tasteful way. Kaz's mother is Japanese and his father is from Barbados, through Kaz's narration you see how people act and make small comments around him, and none of the comments were made to be offensive. The issue of sex was also talked about; how Kaz learned about it in Sex Ed, his first time and the time he said he would always remember. As a reader I can see young readers enjoying this story and learning lessons though out it just as Kaz did.